---
Pictures of Buddy Taken at the 2007 Rocket Convention
| | | | |
| --- | --- | --- | --- |
| | | | Dad some day I am going to own one of these fighter planes. |
---
Buddy Building and Testing his Rocket Scooter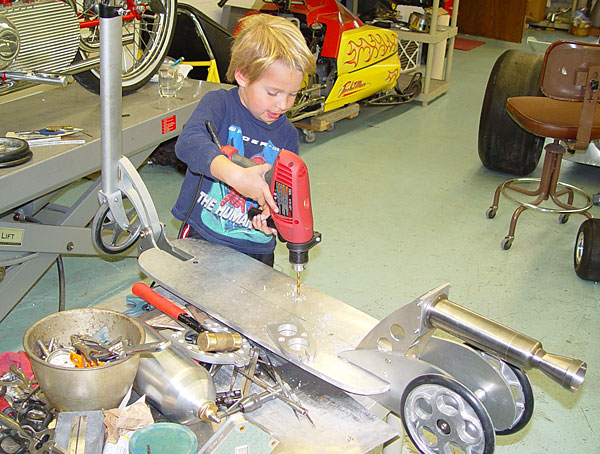 Buddy working on his Rocket Scooter.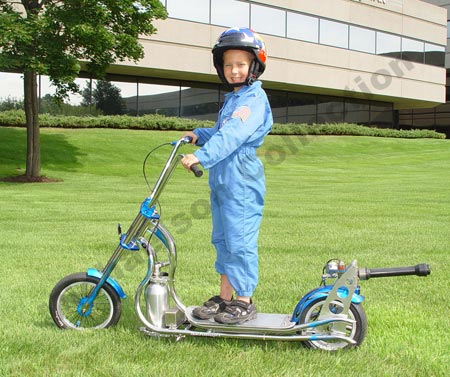 Buddy's new Rocket powered scooter.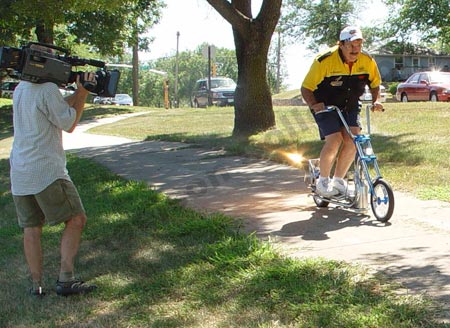 Ky checking out Buddy's rocket powered scooter
for a TV special on Ky and his family.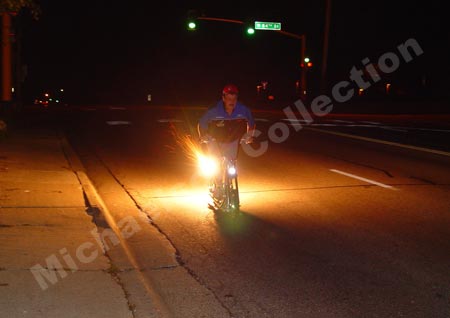 Ky taking a spin on Buddy's scooter at night.
---
Some Other Projects of Buddy's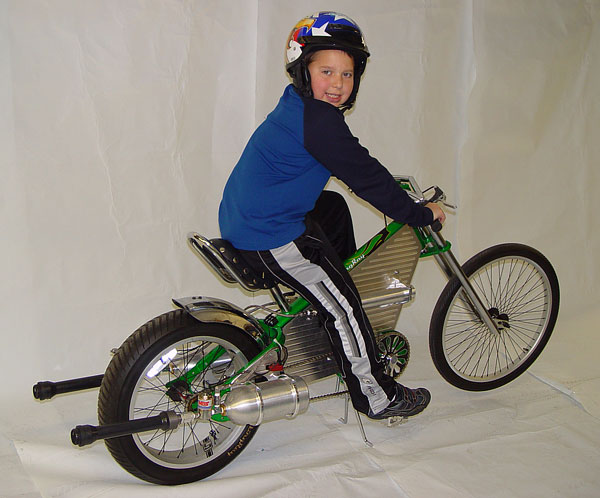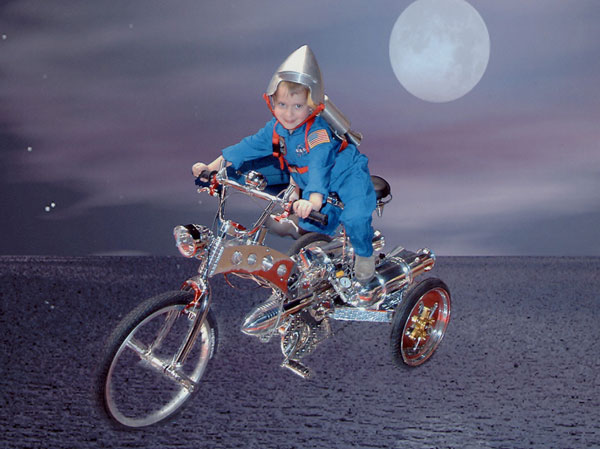 Buddy on his Rocket Powered Trike.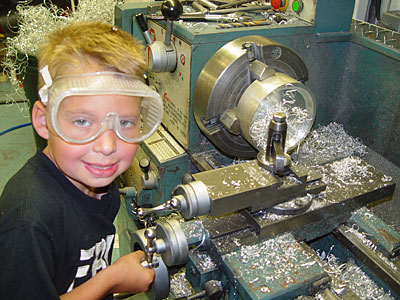 Buddy at the age of 7 is not afraid of getting his hands dirty.
He has helping his Dad make a stand for his Rocket Belt.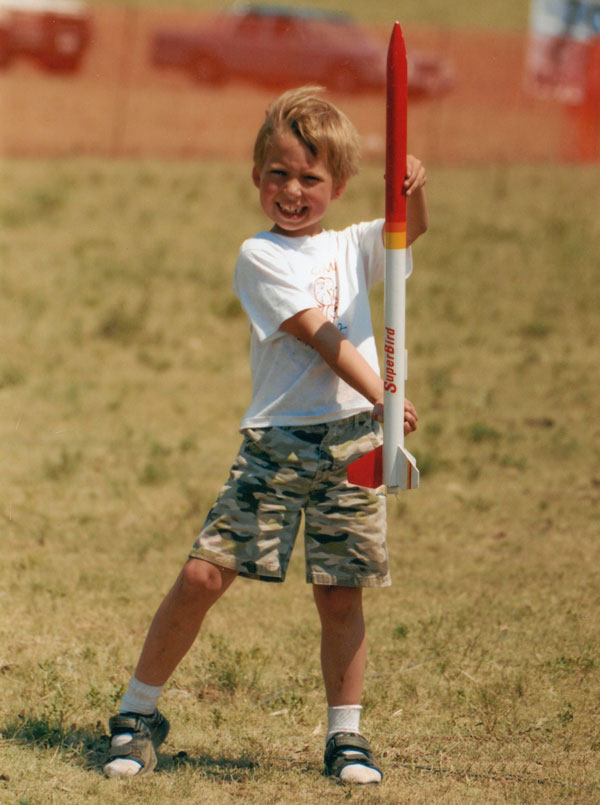 Buddy with his rocket at his first national event.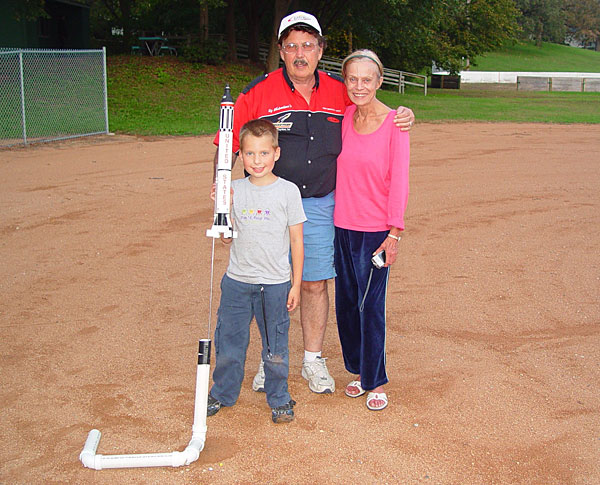 Buddy showing his Dad and Kitty O'Neil his rocket that he built. Kitty is the fastest woman in the world,
she has driven a car over 600mph, drove a jet powered boat over 275mph and is the first person
to drive a rocket car under 4 seconds in the quarter mile. Back in the seventy's she
was the top stunt woman in Hollywood.
Buddy is constantly working out in his Dads shop building rockets and other contraptions.
---
Hanging out with Buddy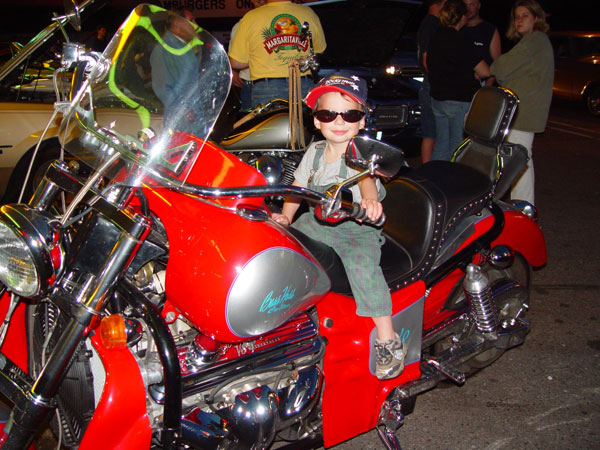 Buddy sitting on motorcycle with 600 HP.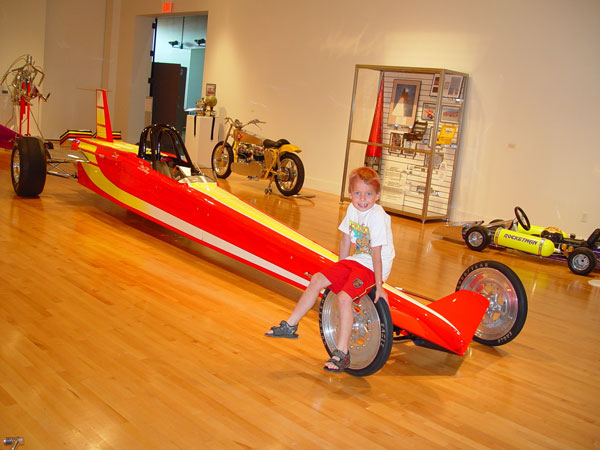 Buddy sitting on the worlds fastest dragster.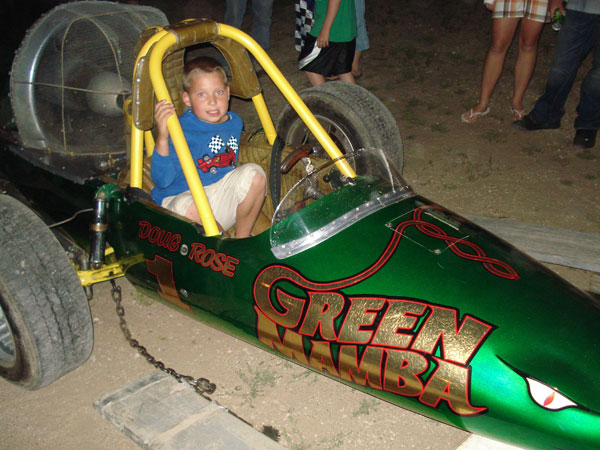 Buddy checking out the drivers seat of the Green Mamba Jet Car.

Buddy with his best friend, Captain Jack McClure, driver of the worlds Quickest Go Kart.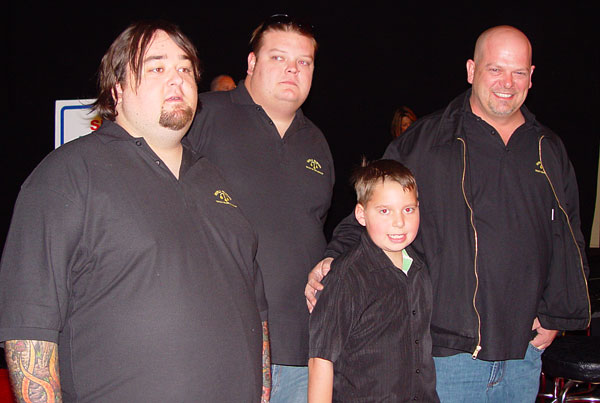 Buddy hanging out with the stars of the television show, Pawn Stars.